What is a moment?
Moments: short periods of time to do something
Matter: to be of importance, to have significance
In terms of this book,
Moments are the creation of meaningful connections between you and your loved one.
Know your loved one: learn their physical and mental symptoms as they transition into each level. As they change, caregivers must change. What gives someone with memory loss pleasure and contentment changes. The creation of successful uplifting events bring JOY to you and your loved one!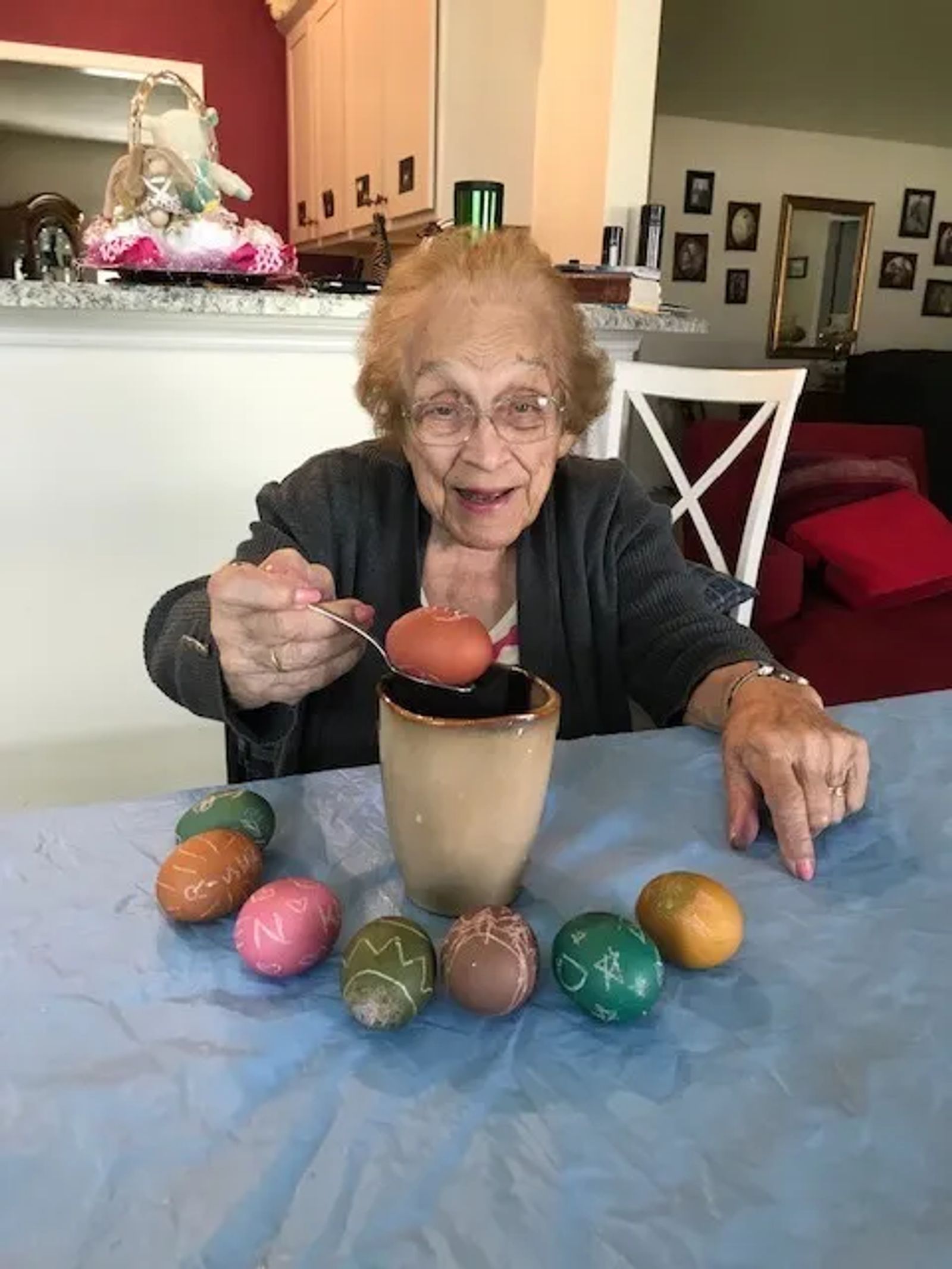 What isn't a moment?
When one or more components of the Moment-Method are missing from your time together.
My story of an unsuccessful moment :(
I tried a cooking project with my mom when she was 95 years old. I knew she couldn't begin to handle the whole process of following a recipe and baking. I prepared the dough for peanut butter cookies in advance. I was so excited that we could do this together, like the good old days! I gave her some batter and asked her to roll them into balls. She sat and rolled the dough without a smile or a "remember when", at least we enjoyed eating them! My sister told me later that mom hated that activity. She had made thousands of cookies in the past ninety years. I guess she had enough!
Can a moment be saved?
Yes, but the caregiver must become more aware of their loved one's desires and their illness and then try it again.
A moment that matters is one where all three components of the Moment-Method are considered and used. The same successful connection can be made again and again once this formula is correct.
All moments are not created equal
All illnesses, all loved ones and all caregivers are unique!
Therefore, a meaningful connection for Joe probably won't be a meaningful connection for Moe. Know your loved one!
Obviously, Moments that Matter can't happen all the time. They may occur once a day, once or twice a week but whenever these successful connections are made they reach hearts and impact lives!
Learn more about the Moment-Method
When my mom could no longer do many things, Moments that Matter, helped me realize how important our time together is.  I have many joyful moments to hold onto forever. Deborah Wells . Caregiver Senior Healthcare Professional

★★★★★


  Belleview, Florida
Moments are the creation of meaningful connections between you and your loved one.